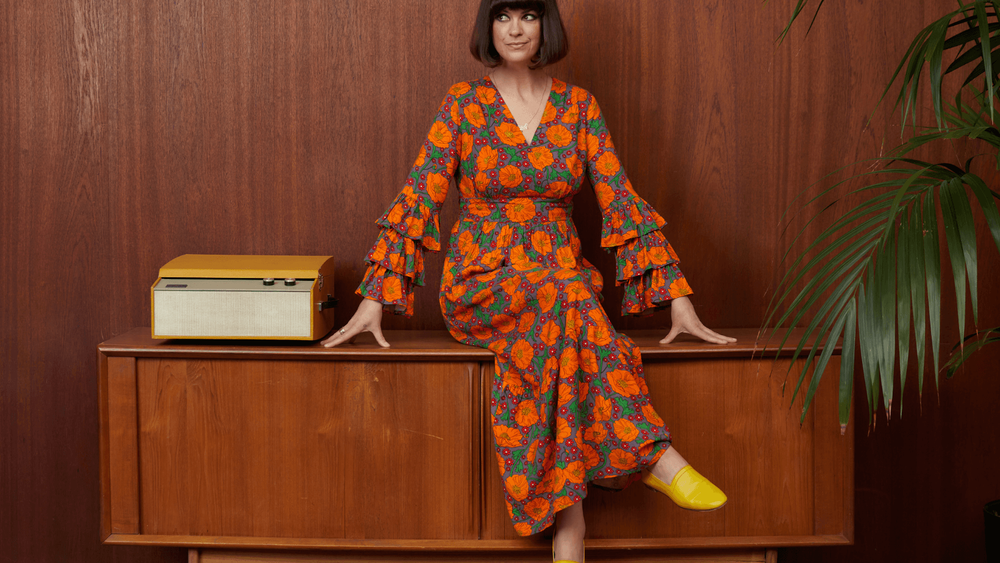 Joanie Clothing
Slow fashion for your summer wardrobe
Ready to update your summer wardrobe but worried about fast fashion's impact on our environment? Slow fashion brands might just be the answer to your moral dilemmas. 
But what is slow fashion? 
The slow fashion movement creates more sustainable garments by slowing down our consumption, respecting people, animals and the environment by ensuring that waste is reduced by making clothing in small batches with recycled and recyclable materials; saving materials from landfill. Slow fashion ensures that garment workers are paid a fair wage in a safe environment. When buying from slow fashion brands you are almost guaranteed to pick up a higher quality item due to the time spent on creating a handmade piece. 
Here are five eco-friendly and fun slow fashion brands that have sustainability at their heart.
Sew Wasted
We love Sew Wasted's collection of made-to-order dresses. Founded by Elysha from Manchester who makes all Sew Wasted's unique pieces. She started by making herself a couple of tartan dresses - the businesses's signature look - during lockdown and was inundated with messages asking whether she was going to sell them. Describing her slow fashion collection as "whimsical'' Elysha is definitely not afraid to play with patterns and patchwork design. Browse funky patterned dresses and more on her website.
Joanie
Joanie makes nostalgic and feminine vintage style dresses. Founded in 2016, their easy-to-wear retro prints are available in sizes 8-22. They are named after their designer's Great Aunt Joanie who "enjoyed nothing more than curling up with a good book and a cup of tea" which we think is something most of us can relate to. There's something very wholesome about Joanie, and we love their ethics. 
As a sustainable business that focuses on slow fashion, they pride themselves in creating good quality, exclusive garments. They limit their production runs so that they limit waste and clothing doesn't end up in landfill.
Joanie have recently released a collection with Dawn O'Porter, British writer, TV presenter and director. Dawn is known for her love of vintage clothing and retro style. This limited collection of ten 70s inspired dresses are all named after Dawn's favourite cocktails. Shop the collection here.
The Hippie Shake
The Hippie Shake are a 70s-inspired slow fashion and vintage online store, the owners sold vintage clothing and decided to design their own collections to create "living, breathing, wearable art". We'd say they succeeded in their mission! Their beautifully embroidered, floaty, layered and flared collections are absolutely dreamy. The Hippie Shake travel to meet their suppliers in China and India once a year to ensure that working conditions are safe, that workers are fairly paid and that no exploitation takes place. They do not apply fast fashion pressure to their suppliers and they continually work towards using more sustainable fabrics in their garments, although 50% of their Heroes collection is already made from recycled or organic fabrics. 
The Hippie Shake are an influencer favourite as seen on Florence Given, Amy Valentine and Maddie Close. Check out their latest collection here.
Love Your Look
Love Your Look clothing are the queens of wacky, colourful sprints and fun, flattering designs. The brand "unashamedly embraces female empowerment and inclusiveness." Owner and designer Ronke visits their factories in India twice a year to ensure ethical treatment of their garment makers and she purchases surplus fabrics to make dresses and jumpsuits, saving fabric from landfill. Shop playful and sparkly prints here.
Onjenu 
Independent slow fashion brand Onjenu creates elegant and fun limited collections in vintage-inspired prints. In 2019 they decided that their new goal was to plant a forest. They started planting one tree for every item sold in their online store through One Tree Planted, a non-profit organisation driven towards global reforestation. Browse Onjenu's summer arrivals here.
Shopping with a conscience has never been so easy! You can find slow fashion brands to suit every style. Check out Organski for more sustainable fashion inspiration, and find out whether haute couture can subvert fast fashion.