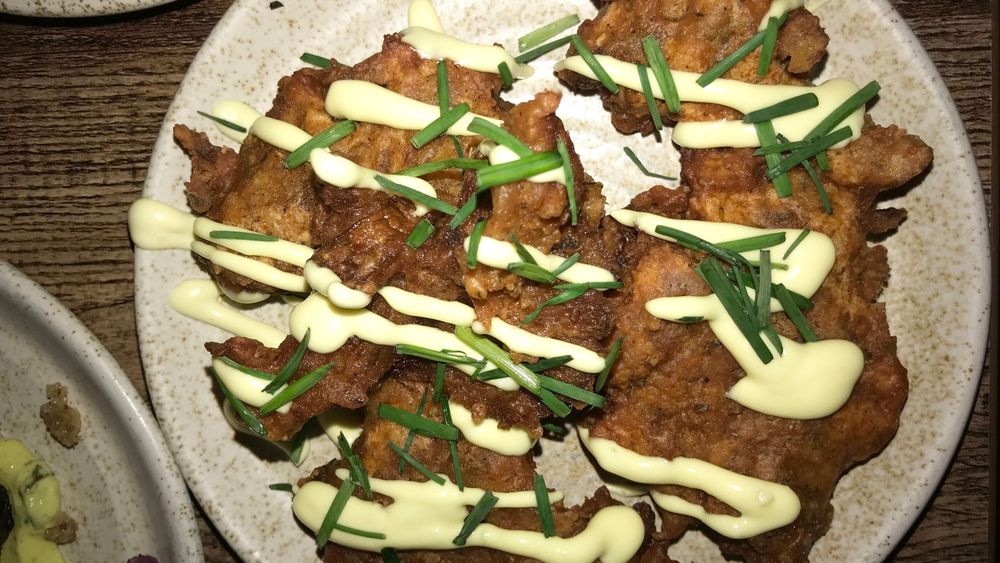 Amelia Ling
Koocha Mezze Bar: Bristol's first fully vegan restaurant
In early December, Koocha Mezze Bar kindly invited us to sample their brand-new sharing menu and embrace the Persian culture of small plates, aka 'mezze', meaning to share and taste. Of course, as one of the best vegan restaurants in Bristol - we were delighted. Koocha Mezze Bar has been at the forefront of vegan Persian food since 2018 when they became the first totally vegan restaurant in Bristol. Koocha incorporates authentic Middle Eastern spices such as sumac, saffron and cardamom into every single one of their dishes, including their cocktail menu. 
We arrived at our booking to a low-lit restaurant warmed by rich walls of blue, pink and gold. The jewelled tones of gold-rimmed mirrors and deep blue tiles gave the downstairs bar a feeling of regality and indulgence. We were quick to be seated and offered a dish of nutty parvardeh olives whilst we mulled over the menu. The overall hum and chit-chat of everyone inside, deciding what dishes to go for, really emphasised the experience of mezze as one that is social and all about togetherness.
We started with two small plates recommended as favourites by our wonderful host: oyster wings with lashings of saffron aioli and the 'kookoo' - spinach and leek balls stuffed with tart cranberries and walnuts - a great festive touch. The battered and deep-fried oyster wings used generously sized, thick cut mushrooms that had the elasticity and meatiness of seitan. 
Koocha Mezze Bar is a restaurant that cares about their food combinations: full-bodied, rich dishes are often paired with light, aromatic sauces and fresh green herbs. The mushrooms were accompanied by finely chopped chives and a saffron aioli, whilst the 'kookoo' was served with a creamy spinach borani and mint tahini sauce that cut through the deep-fried crisp of the herby frittatas.
Next, we went for the jackfruit and apricot tagine with jewelled saffron rice, and the most popular item on the menu, the Koocha doner. Unlike a traditional doner, the Koocha is packed with thin slices of heavily spiced seitan that's so tender it almost falls apart in your mouth. It's served with freshly baked, Turkish pide bread and salad, all coated with a refreshing chilli, vegan yoghurt and dill dressing. 
According to our host, the Koocha doner is the most popular choice amongst non-vegans who visit Koocha Mezze Bar, and it's easy to see why. They said that for most people who come into Koocha, it's the first Persian restaurant they have ever been to, let alone one that serves vegan Persian food. Guests can choose to indulge in a large dish, like the Koocha Doner, or partake in the vegan mezze and share a selection of small plates with loved ones.
The pulled jackfruit and apricot tagine were served in a beautiful clay tagine pot with chickpeas and potatoes. We helped ourselves to spoonful of softened apricots that had marinated in the rich tomato-based stew, which made it so naturally sweet; they paired perfectly with the tender jackfruit. 
Lastly, after having filled ourselves up with their delicious food, we opted for two of their incredible dessert cocktails: the apple crumble and the saffron margarita. The first was a festive apple flavoured liqueur mixed with vodka, cinnamon and vanilla syrup - topped off with a sugar rim. What made this cocktail special was the pillowy froth from the aquafaba base. Most creamy, vegan cocktails tend to lose their viscosity and become flat - Koocha's stayed perfectly intact and foamy.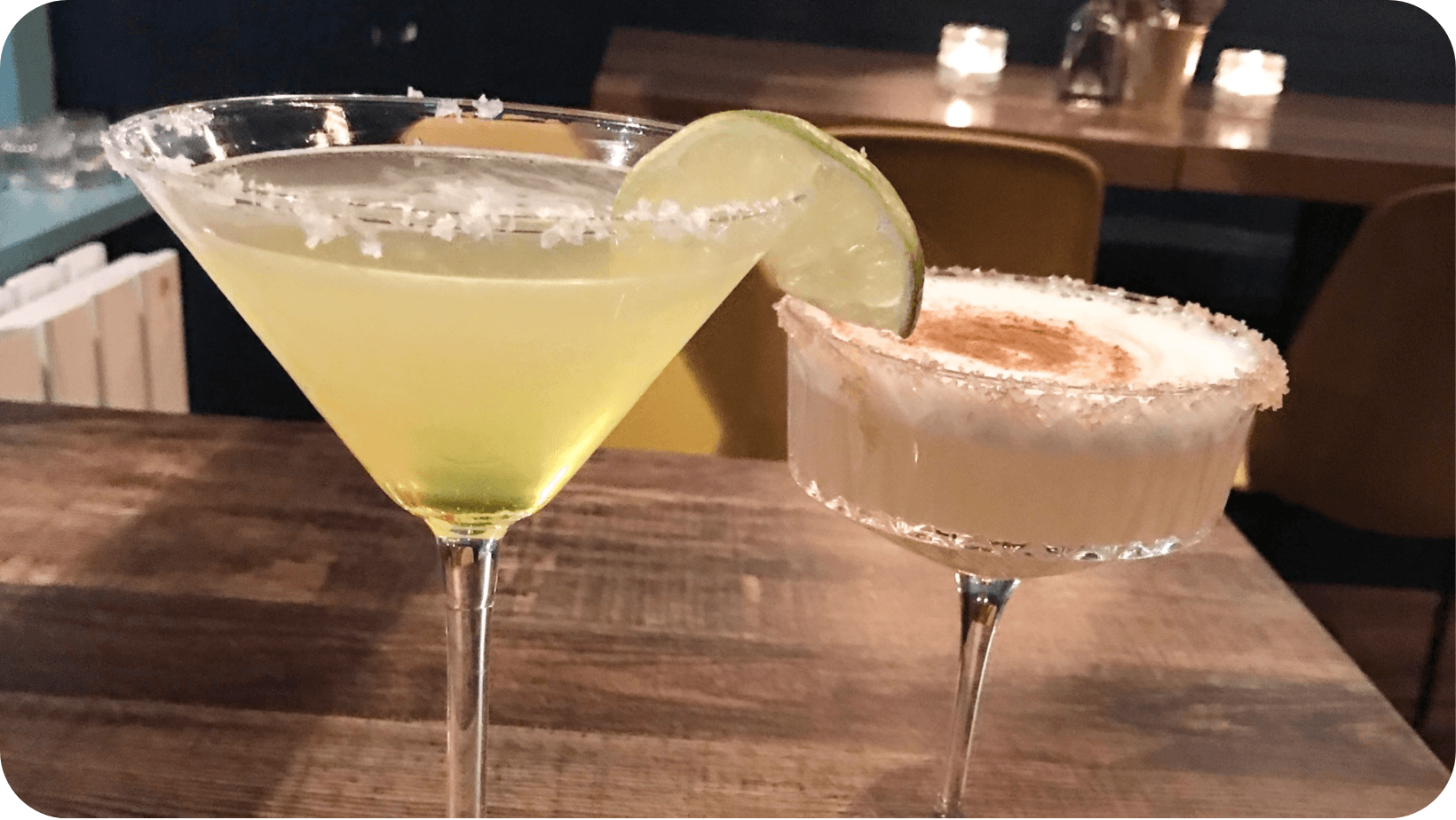 Amelia Ling
Our drinks were chosen by our host who was keen for us to try their tequila and Cointreau-based cocktail. The highlight was their saffron syrup which is made in-house by their amazing team. The margarita's sharp lime flavour and salt rim was a great palate cleanser to end a meal filled with so many nuanced flavours. 
We cannot thank our host enough for their generosity and hospitality. They said they want guests to dine at Koocha Mezze Bar to experience something new and to try food they might have never eaten before. We couldn't agree more. Book a table at Koocha Mezze Bar and experience their vegan Middle Eastern cuisine, first-hand. 
If we've persuaded you to visit Bristol be sure to check out our guides for the best vegan cocktails and vegan restaurants the city has to offer.