Luzolo Ntima: Founder of the first vegan bakery in the UK
When Luzolo Ntima decided to open The Heavenly Cake Co in 2005, people weren't so used to hearing the word vegan. As someone who had multiple allergies she opened the allergy-accommodating vegan bakery without any expectations. 
Now, almost 18 years later, we sat down with her and had an interesting chat about the UK's first vegan bakery and the success of their delicious plant based and allergy-accommodating cakes and cookies. They make their cakes and cookies without dairy, nuts, soy or egg (however, they can't guarantee they are free from traces); they also have gluten-free and diabetic options too.
V-Land UK (V-L): When did The Heavenly Cake Co start baking and why a vegan bakery? 
LN: We started in 2005 when there were no plant based cakes on the market. Our diets were very clean then as well, so that made it even more important to come up with cakes that were as clean as they could be - hence the organic spelt flour, coconut oil and the icing sugar is raw cane organic. So, initially the recipe was for us. A friend had a vegan restaurant at the time and I offered one to him, it went from there as it was the first vegan cake he ever sold.
V-L: At that time the word veganism used to scare some people, how did you fight against that?
LN: We didn't find any negativity towards it that I can remember, but there was curiosity. A lot of people didn't know what veganism was but really looked at it from the allergy perspective when we explained how it affects cake recipes. The fact that we're a cake company kind of confused people because there's no meat in cakes, obviously! So, again not using dairy or eggs was the hook. Of course, when we went to vegan events and festivals that was a whole new ball game as nobody else was doing cakes. We used to sell out at every event as we travelled up and down the country (well, as far as Bristol for Vegfest and down to Brighton for the various vegan festivals there and the London events).
V-L: Apart from your cakes being vegan, what else sets them apart from run-of-the-mill vegan cakes? 
LN: The cakes (and cookies and brownies!) are all made with health in mind. We have a nut-free and soya-free policy in the bakery. Not everything is gluten-free, we also bake with organic spelt flour which is an ancient grain (the mother of wheat), it provides more essential amino acids, vitamins, and minerals than refined wheat flour. We also make diabetic-friendly cakes and cookies with diabetic-friendly icing. Most other vegan cakes use almond flour and or soya.
V-L: What flavours and types of cake do you make? 
LN: Chocolate, carrot, lemon, rum, fruit, vanilla, banana.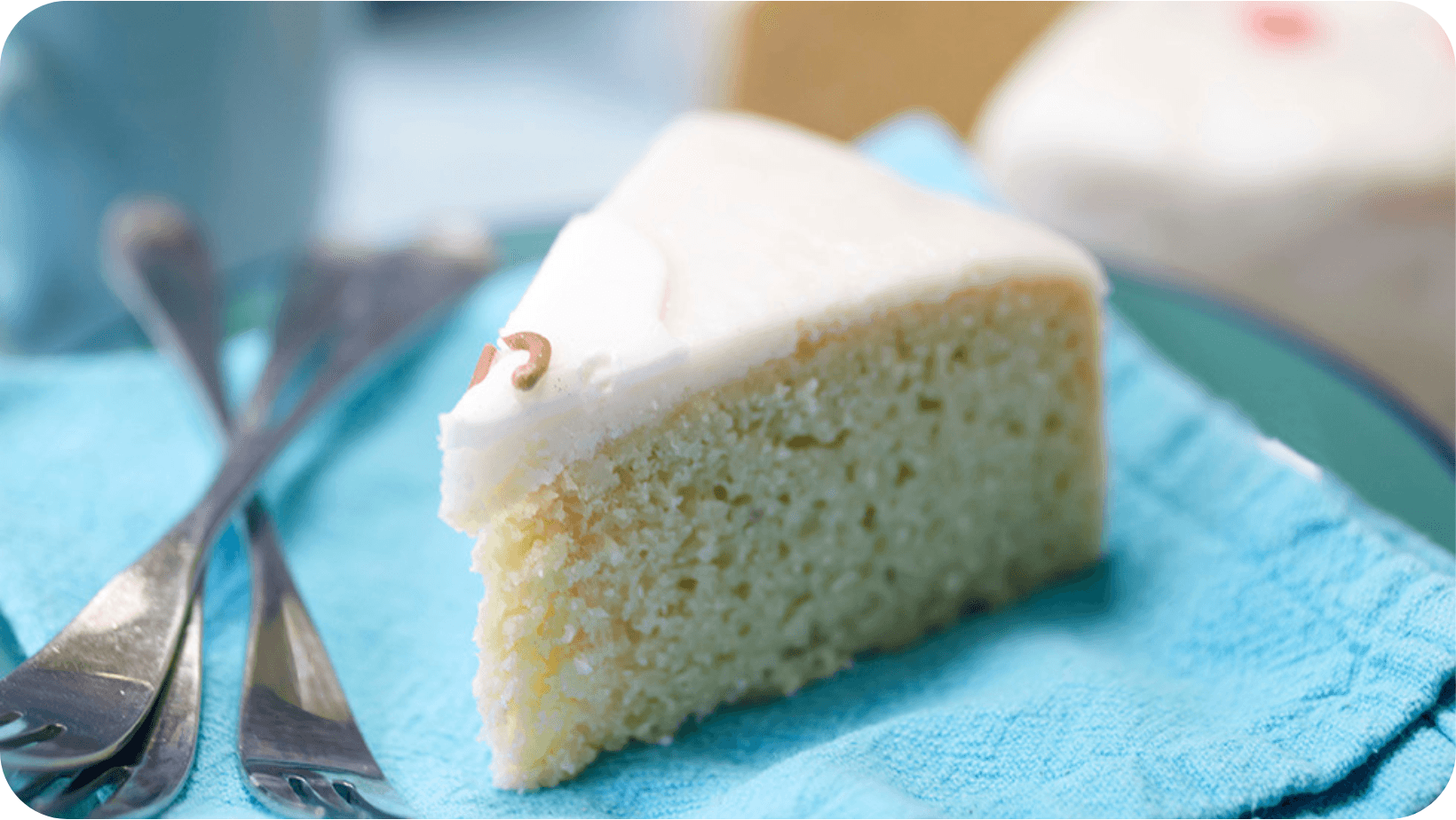 The Heavenly Cake Co
V-L: Also, what other products do you make besides cakes, can you tell us more about these products? 
LN: We make cookies and shortbread. Coconut cookies, digestives and jammies. Jammies are a kind of coconut shortbread with jam in the middle. We have just launched brownies either naked or with a crumble topping option. 
Coming soon will be ginger, again either naked or wearing a crumble top! We will be making brownie slabs which can be personalised for birthdays and other special occasions. Also watch this space for other variations on brownies and (in the interests of diversity!) we will look at perhaps adding blondies too.
V-L: Coming back to the beginning of The Heavenly Cake Co, you were one of the first vegan bakeries in the UK, if not the first. What are the changes you have seen since then in the vegan food industry?
LN: This is a huge question! So many changes. Actually going back to before I started baking, I stopped eating meat as a child in 1971 (giving my age away), people used to offer to slice the meat really thinly for me. By the time we started baking in 2005 things hadn't changed a great deal from that sadly. Now of course the world and his wife are making vegan foods. It's also become easier to buy ingredients, for example, the fact that we are now making brownies and are able to buy vegan chocolate is a huge thing.
V-L: More and more people are studying baking and this industry has grown a lot. What advice would you give to the new baking generation? 
LN: Keep on baking on! Experiment with different ingredients and don't just think outside the box, eat outside of it too. An important thing we have found over the years is that ingredients change. Just because you are using, for example, a type of flour from a certain manufacturer, do not think it will stay the same. It doesn't. You may be having success for a long time and suddenly the cakes start to sink, check to see if the flour has changed, or sugar etc.
If this has whet your appetite for some tasty vegan cakes and cookies head to their website and get that fix!
To keep your sweet tooth satisfied until they get delivered check out 5 vegan chocolate bar brands to add to your shopping list and Moma Dolce's luxurious free-from ice cream.