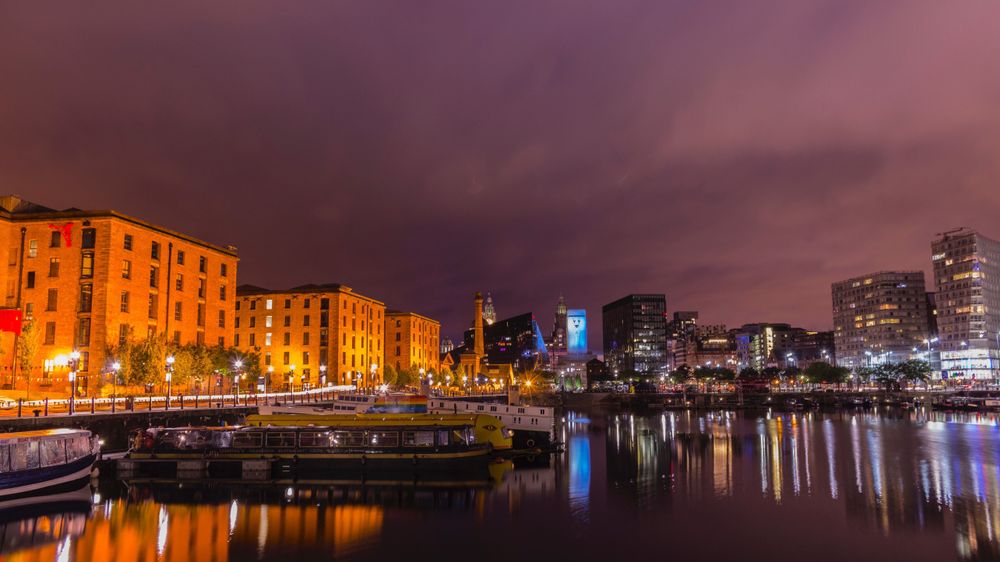 Neil Martin/Pexels
Making the most of Liverpool as a vegan tourist
While both football and The Beatles are integral to the DNA of Liverpool, there is so much more to discover in this vibrant city. After spending a long weekend in the North West of England, here is V-Land's guide to making the most of Liverpool as a vegan tourist.
The most important meal of the day
Starting any day with a hearty breakfast will set you up for whatever you have planned and Liverpool has this covered.
The Vibe is a top-rated Happy Cow favourite and we have experienced why. The café is 100% plant-based and can be found in the heart of the city. For breakfast, they have the standard full English or pancakes, which are beyond satisfying. However, there are many 'egg'-based items to choose from, including veggs royale, veggs benny or a fried vegg atop a hash stack. Returning to sample as many dishes as possible is almost inevitable.
For a more bohemian setting, the institution that is The Egg Café is a popular choice for visitors and locals alike. It has been around so long it was a pioneer in making vegan and vegetarian food more accessible in the city of Liverpool. While not completely vegan, it does do a mean full English, which includes tea, coffee or juice. Bonus consideration is the vegan nut roast they do on a Sunday, so try not to miss out on this British staple.
Now that you are fully loaded for the day, what else is there to do in Liverpool?
Some of Liverpool's top historic attractions
With a string of accolades and a 4.8 rating on Google, the Royal Liver Buildings Tour is one you should book in advance. Learn about the building, its varied residents and its iconic Liver Birds, perched atop its towers. With a 360-degree observation balcony, you will have a (liver) bird's eye view of the city.
Williamson Tunnels is a heritage centre where you can visit part of the extensive tunnels and vaults built in the early 1800s by the philanthropist Joseph Williamson. Learn who he was but not necessarily why he built this underground network. It remains a mystery to this day. 
If you yearn to live the song first performed by Gerry & the Pacemakers in 1964, you are still able to Ferry Across the Mersey. Run by Mersey Ferries this 50-minute river explorer cruise will take you to the Wirral and back to the Pier Head. As you sail away, the splendour of the city skyline will reveal itself while you learn about its rich past and present.
The Albert Dock is a prominent part of that skyline and was integral to global trade in the 19th century. This renovated site is home to the Tate so you can combine an art exhibition with a brush with history and a spot of shopping.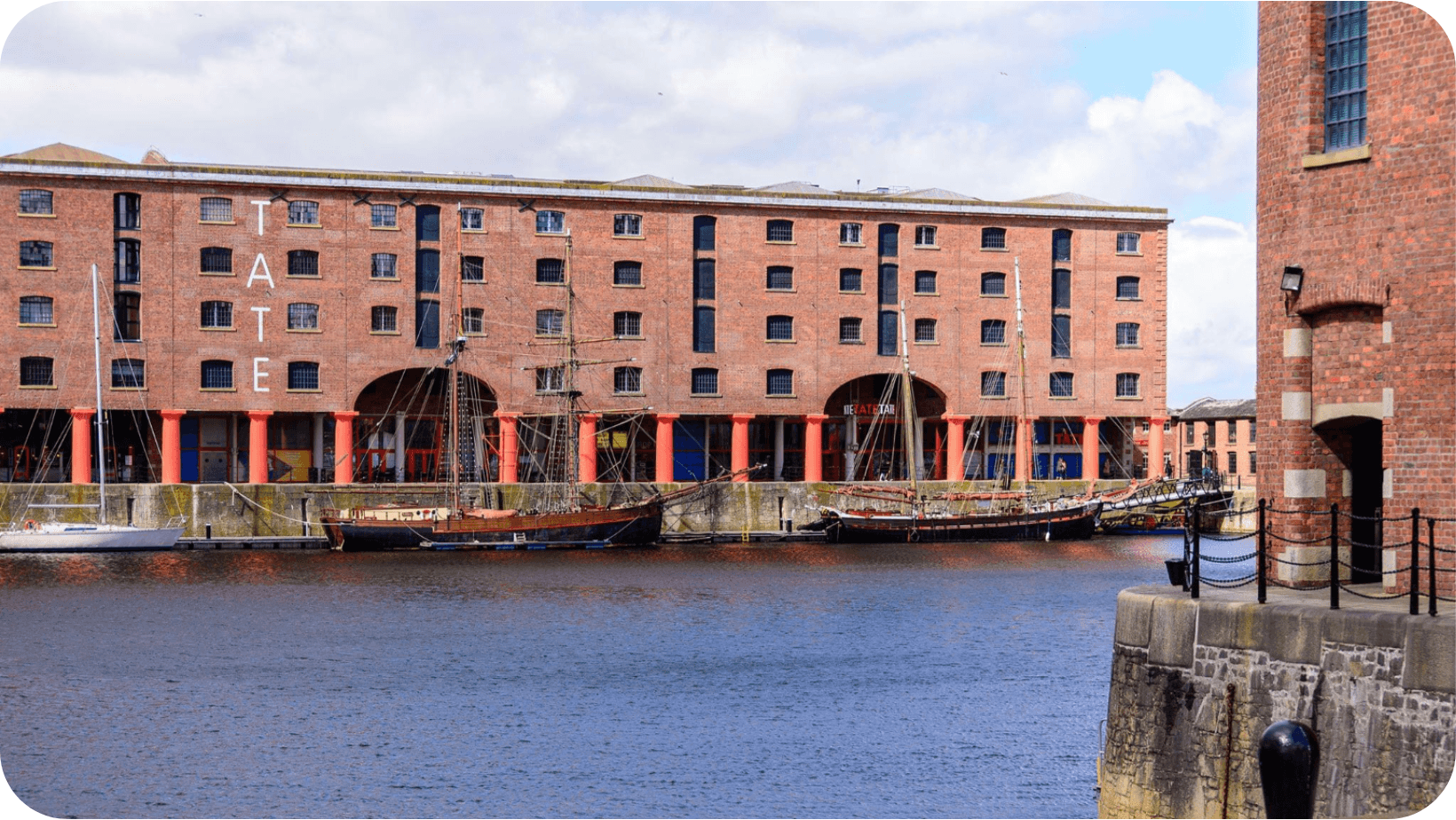 Tate Liverpool
Retail therapy is not in short supply
Liverpool has transformed since its early port city status. In 2008 it was crowned the capital of culture and as part of the associated regeneration programme, Liverpool One was born. This sprawling retail complex has something for everyone. Expect your everyday high street stores as well as brands that are a little more demanding on the wallet or purse.
If sustainability is front of mind when shopping, then the Red Brick Market is for you. Comprising of more than 50 small independent traders, it is bursting with unique pre-loved vintage clothes and home accessories. Next to it, you will find the Baltic Market with numerous and varied street food vendors. While none, at present, are exclusively vegan, there are lots of plant-based options if you wish to also grab a bite to eat while there.   


Get out for an evening meal
You should have already started your day at a couple of the best vegan restaurants in Liverpool but fear not, there are more to choose from.
With a punk rock vibe, Guac 'n' Roll does the best burgers one can sink their teeth into. Given the saturation of burgers on the vegan food scene, we do not make this claim lightly. With a new permanent home planned in the Fabric District you will be able to enjoy their art display and live music in addition to their extensive menu.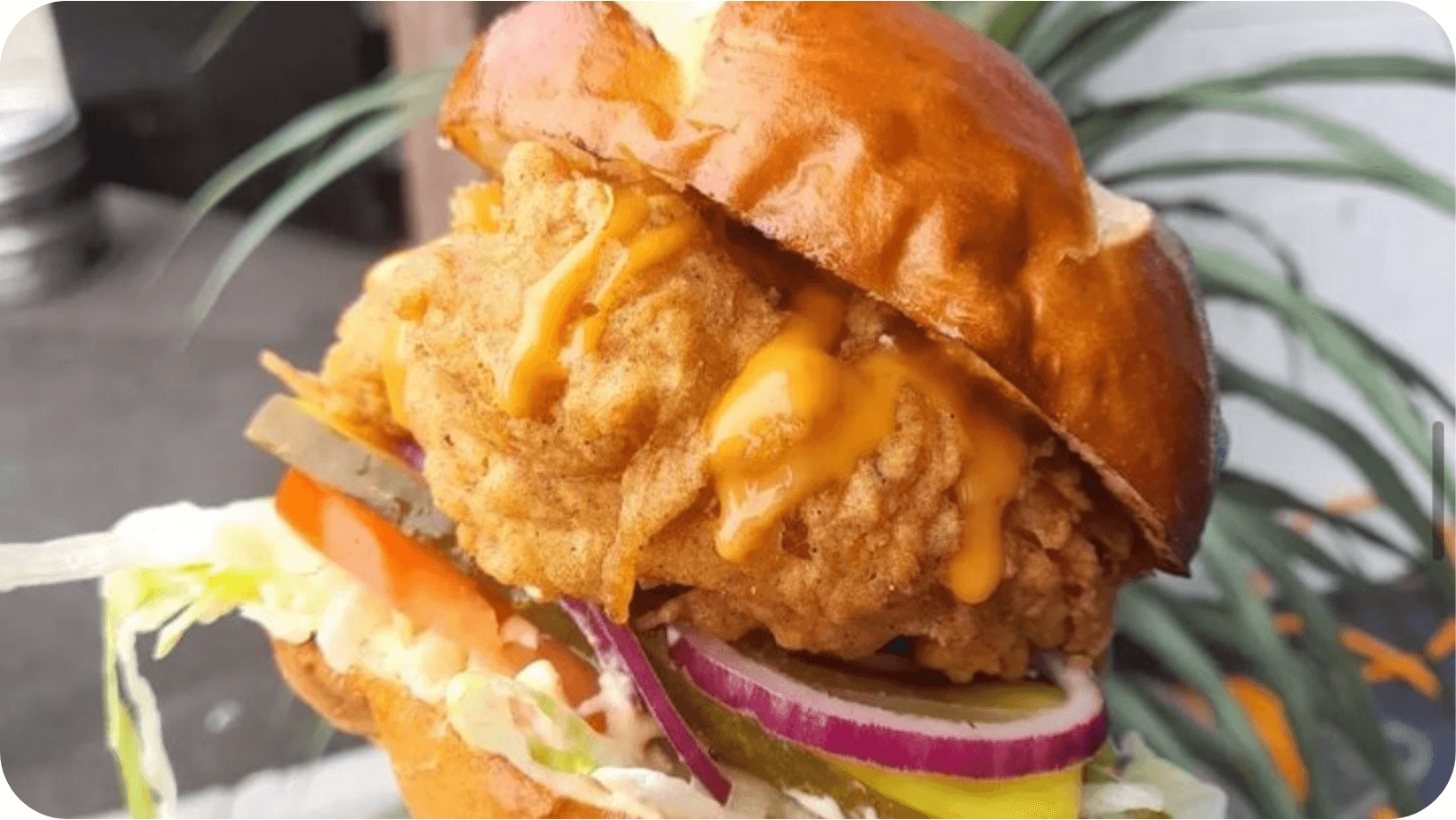 Guac 'n' Roll
Woo Tan Scran and Down The Hatch are sister businesses that share the same kitchen on Duke Street. They are both worthy of a visit. 
Woo Tan Scran offers up award-winning plant-based Chinese chippy food. When they made the difficult decision to close their original location, their many fans breathed a sigh of relief when they quickly announced their return. Our recommendation is their salt and pepper box and a side of curry or gravy. This box is filled to the brim with many of their menu items, so is ideal for sharing. 
Down the Hatch isn't fully vegan, so watch out for those dairy items. The positive is that all food is served plant-based unless requested otherwise. With loaded fries, burgers, home-cooked curries and more, you are spoilt for choice. They offer up a decent cocktail menu too. What's not to love?


Hitting the bars and clubs
Liverpool city centre is bursting with a myriad of pubs and clubs, so simply get out and explore. However, Matthew Street is probably one of the best areas for nightlife. It is actually home to The Cavern Club, where The Beatles played many times. If you are a fan of their music it is definitely worth a drink or two there. 
For something a little different… hidden behind an inconspicuous door on Duke Steet is The Oracle (you can't book so you never know how busy it will be, but any wait is worth it). Once you are let inside you are led through a long corridor and shown to a table in one of several rooms. There you will sit in this Victorian-styled cocktail bar as magicians stop by to entertain. If you enjoy a drink and close-up magic, this place is for you. 
Looking for more vegan travel ideas? How about venturing further north to Greenstone Lodge in the Scottish Highlands or popping over to the Nordics to fall in love with the Copenhagen vegan scene?