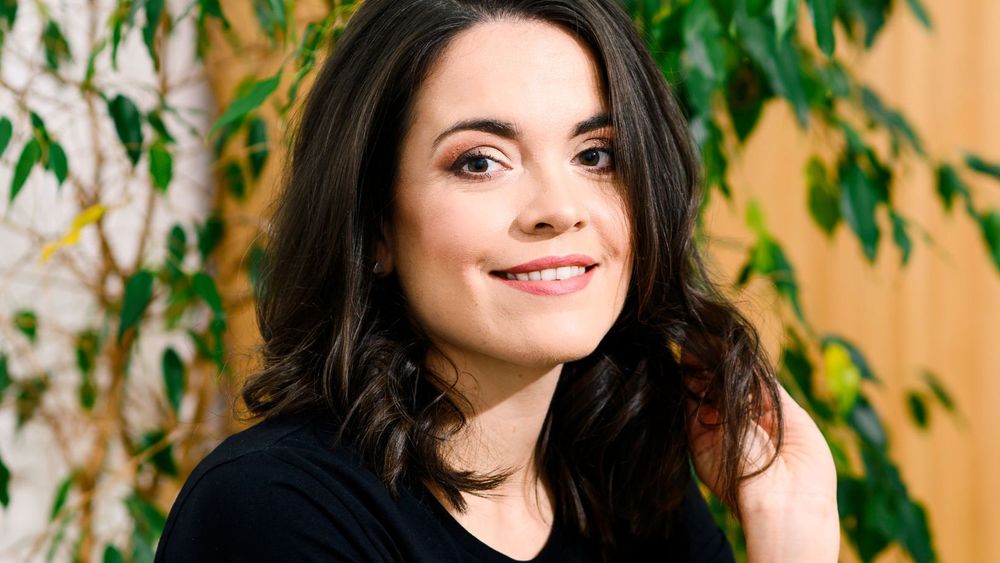 Sharron Goodyear
Meet vegan style guru Sascha Camilli
Sascha Camilli is entrepreneurial by nature, as founder and editor of the world's first digital vegan fashion magazine Vilda Magazine, online editor for a variety of international lifestyle publications and an avid public speaker at universities and vegan community events. Sascha provides a voice for the countless victims of the animal fashion industry, especially when hosting her aptly named podcast Catwalk Rebel.
Her knowledge, experience and expertise has been neatly packed into her unique book Vegan Style and we're excited to find out more about Sascha's extensive knowledge surrounding vegan fashion.
V-Land UK (V-L): So lovely to chat with you Sascha. Tell us, what inspired you to write your book Vegan Style? 
Sascha Camilli (SC): My book came about in the same way that my magazine did. I went vegan in 2012 and extending this new lifestyle to my wardrobe came naturally. I was working in fashion at the time and was very interested in personal style. Veganism, for me, was about fashion too from the very start. As I was making the transition, I got a lot of info online and read books about vegan living, but they were all about food and recipes. That was very helpful but I found that all the other components of vegan living were missing. So I decided to document everything that I was learning in a book.
V-L: What is the best advice you received during the materialisation of the book?
SC: To venture out of my 'vegan bubble'. Often we tend to forget that most people we talk to and who will be touched by our work are not vegan, nor are they aware of the issues around vegan living. It's easy to think that everyone knows why we avoid eating, wearing, and using certain things, or that people have an understanding of what animal agriculture does to animals and the environment. But this is simply not always the case, and so often, there is still a lot of educating to do. 
I have spoken to fashion journalists who didn't know about the existence of pineapple leather, a material that has been used by Chanel and Hugo Boss - and sustainable fashion experts who didn't know that shearing sheep for wool could be extremely painful and bloody, or that sheep were selectively bred to have unnatural quantities of wool. So we must keep in mind that we still have a duty to inform, and shouldn't jump to conclusions about what information people have.
V-L: Is there a question you have heard many times regarding vegan fashion?
SC: "But what's wrong with wool?" Most people, including myself, have worn wool. But most are still unaware of where it comes from and how it ends up on shop shelves. Many people don't know that in the UK, thousands of lambs die before eight weeks of age due to exposure and starvation, or that sheep shearing is so violent that shearers in Australia and Scotland have pled guilty to charges of cruelty to animals. And very few people I have spoken to are aware of the fact that sheep are sent to slaughter when no longer considered useful.
This, I believe, is due to a lack of information and that the wool industry has done an excellent job of promoting wool as "kind, gentle, and natural". A lot of work must be done to dispel those myths.
V-L: Do you believe non-vegans struggle to understand the difference between veganism and ethical veganism? What is your best approach to explain this to people without 'ruffling any feathers'? 
SC: I think this can be true for both food and fashion. It's when a raw food diet is labelled as vegan, even though veganism isn't about eating raw at all, or any form of dieting, but about avoiding cruelty. It's also when we say that petroleum-derived synthetic clothing is vegan, it technically is, but the company didn't create it with veganism in mind, but rather to use cheaper materials and make more money. Ethical veganism is a worldview that encompasses many things, and the conflation of the two is mainly due to the term 'vegan' being thrown around in marketing. But honestly, I don't always mind. Sure, we shouldn't confuse veganism with restrictive raw food diets or anything else that isn't about animal liberation, but at the end of the day, the more widespread and mainstream the term becomes, the easier it is for people to approach it. And that is what will save animals in the end.
V-L: You had the incredible opportunity of being interviewed by Vogue last year. You mentioned due to the saturated nature of social media, that "motivating people to make room for change has become harder." 
How did it feel to have your book and activism efforts on raising awareness of sustainable fashion noticed by such a powerful and influential company?
SC: It's been an amazing journey to see mainstream media pick up the conversation around ethical fashion. This has really changed since I was in fashion university, where I was told that "you cannot have ethics in business". Today, sustainability and ethics are arguably one of the most prevalent topics in fashion discourse, and it's a development that I welcome very much. Fashion can no longer close its eyes to its impact on the climate emergency, and conversation is the first step towards action.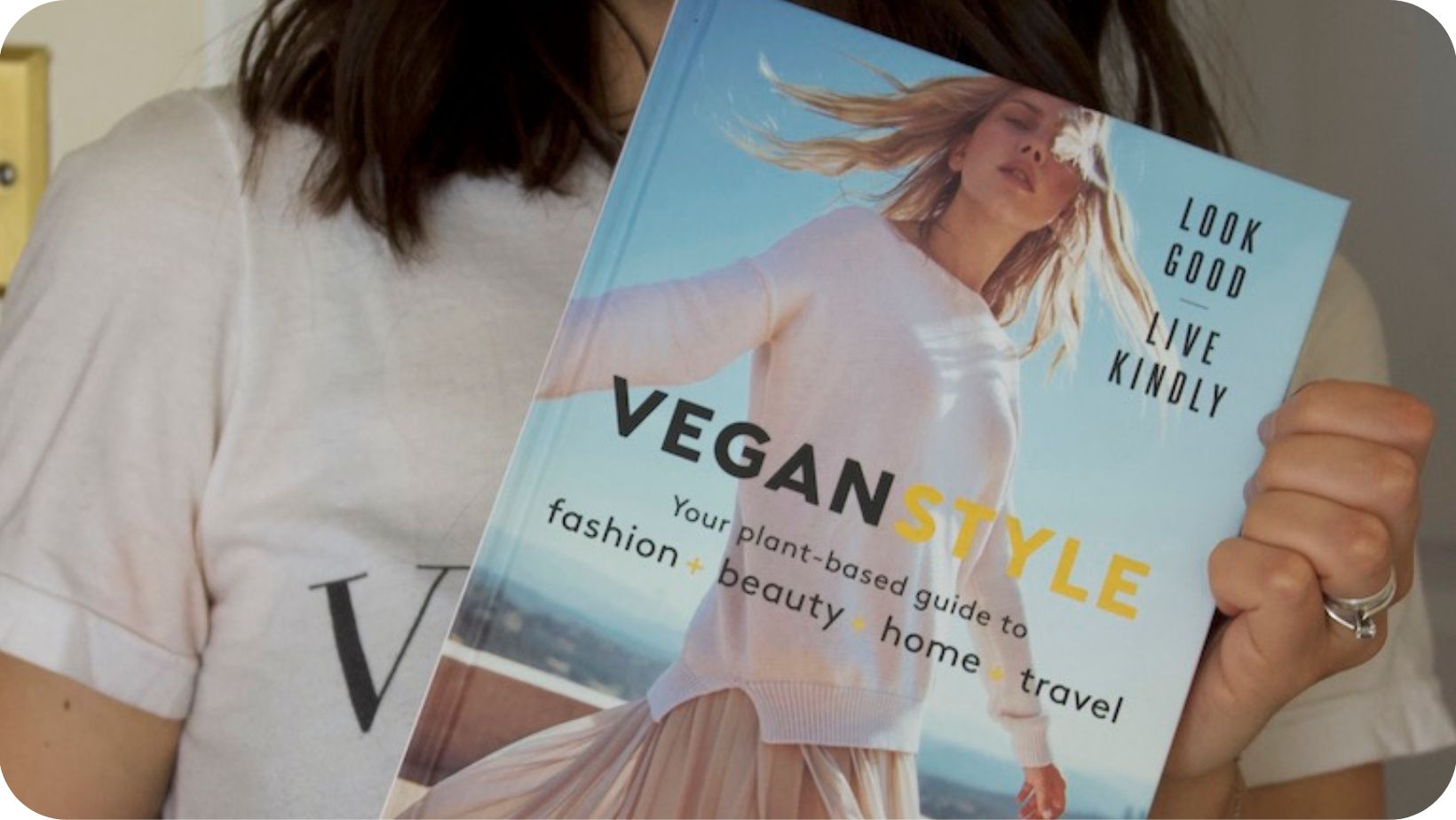 David Camilli
V-L: Your travels have taken you from Moscow, North America and Europe to our very own Brighton in East Sussex. Can you tell us a few of your best experiences of being vegan in these locations?
SC: I am lucky to live in Brighton, which was recently voted the most vegan-friendly city in the world, and with very good reason! Brighton is definitely the most vegan-friendly city I have ever been to, with Los Angeles coming in at a close second. I went to LA in 2019 and it's still one of the best trips I've taken when it comes to food but also in general LA is amazing, and it's also home to Vegan Fashion Week, which alone makes it worth a visit.
Before moving to Brighton I lived in London for four years and witnessed it become a wonderful place for vegans. Lots of new launches still happen in London regularly and I go back frequently for new food experiences. Other places I would recommend are Portugal, Croatia, and Stockholm where I grew up.
V-L: The term greenwashing is being heard more and more these days. Can you explain to us and our readers how this term applies to fashion?
SC: In my view, it is always greenwashing to claim that any newly produced animal-derived material is sustainable or ethical. Animal agriculture is one of the leading causes of the climate crisis: nothing that comes from it can be positive for the planet. The biggest greenwashing claim, in my view, is 'vegetable-tanned leather'. Whilst it avoids the chromium used in tanning, reports from the industry, such as fashion house Kering's Environmental Profit & Loss Report, have found that 93% of the damage leather does to the environment happens before the tannery stages. It's the rearing of animals for human consumption that does the damage, and ignoring that is greenwashing.
V-L: What are your vegan style essentials?
SC: My vegan leather biker jacket from Noize; I love an edgier look and team it with everything from jeans to dresses. My Stella McCartney Falabella bag; it's such an iconic piece when it comes to vegan fashion, the first vegan 'It' bag that was coveted by fashionistas around the globe despite not being made from animal leather. My vegan Dr Martens; one of the most long-lasting pairs of shoes I've ever owned, and I've done everything from hiking in the woods to sight-seeing in Paris in those shoes. They are a keeper!
For more of the latest sustainable and cruelty-free fashion buzz, check out Pitod's timeless & comfortable fashion clothing line, or be a true fashion hero and try swishing instead.