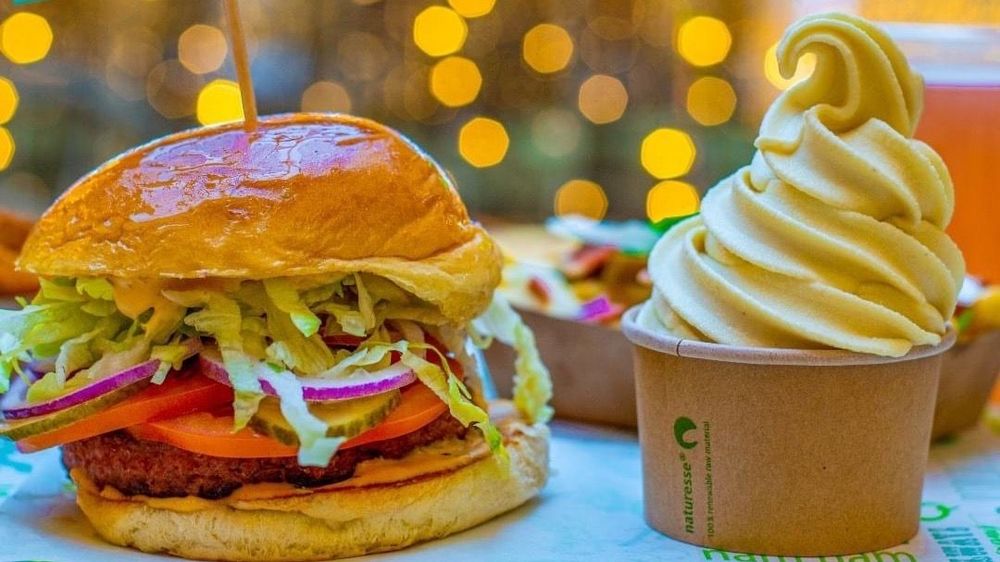 Vedang
Must-dos when spending 24 hours as a vegan in Berlin
The German capital, known worldwide for its interesting history and extraordinary nightlife is definitely a place everyone should visit at least once. Discover the must-dos when exploring as a vegan in Berlin. 
Since the reunification in 1990 the city has attracted free spirited people from all over the world and is home to many musicians, DJs and artists. Therefore, it's no surprise that many of Berlin's inhabitants are living a kind of alternative lifestyle, which is the reason for the huge vegan community. So we at V-Land travelled to experience first-hand what it's like to be vegan in Berlin and to give you some recommendations that you should definitely check out upon your next visit.
While thinking of visiting a vegan café for breakfast, we fortunately stumbled over a place called Brammibal's Donuts: All their products are 100% plant-based and you'll find their stores all over Berlin. The taste and texture of their donuts is astonishing - we couldn't believe they were vegan! 
After this we took a little digestive stroll over the RAW area. An old industrial complex with plenty of abandoned buildings, that got converted over the last years into bars, clubs, skateparks, bouldering halls and other venues to spend some time, whatever the weather. You'll also find some restaurants and cafés here. 
Check out Emma Pea, which we think is one of best vegan restaurants in Berlin with a good variety of freshly prepared, delicious meals.
Another must-do in Berlin is obviously having a döner kebab. While a couple of years ago you needed to find a vegan kebab shop to get the plant-based version, nowadays every kebab shop in Berlin offers a seitan kebab for a similar price as the non-vegan version.
But our personal favourite kebab was not found in a kebab shop, but in a vegan burger restaurant, called Vedang. We tried a couple of their delicious burgers and when their staff recommended the kebab wrap on their menu, we luckily accepted - it'd be tricky to distinguish it from the real deal. Go check them out, they also have other branches all over Germany.
For dinner we were happy to queue to get a table, as we definitely wanted to try the food at the infamous 1990 Vegan Living, but were obviously not the only ones with this idea. Recommended by people like Gaz Oakley our expectations were high but got fulfilled completely: A huge choice of different, mouth-watering Vietnamese tapas, best to share with your friend or partner, blew our mind completely!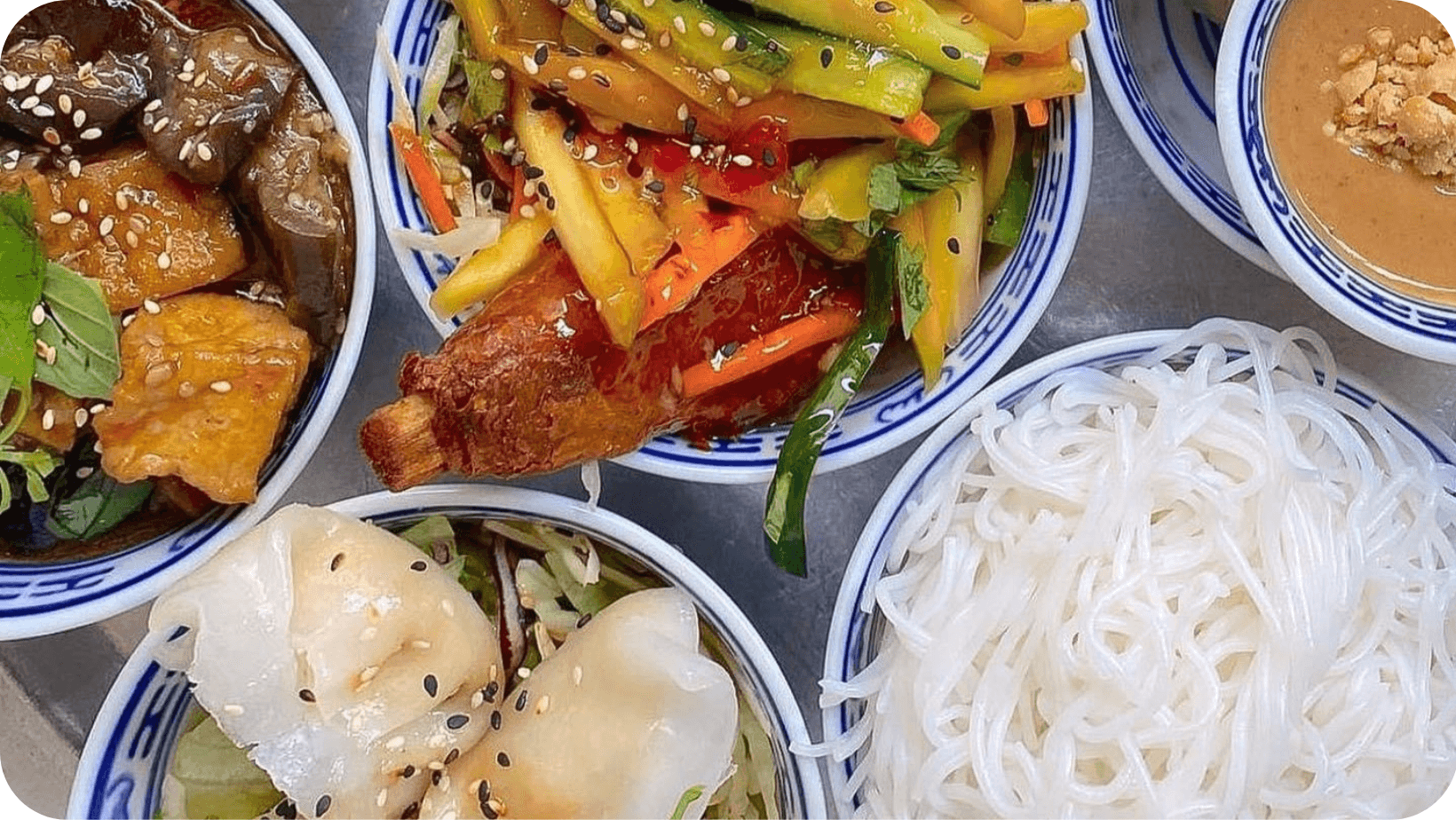 To finish the day, we decided to get some drinks and found, just around the corner, the Ekō Bar. A cosy venue, set up in retro style like an 80s living room, which is typical for Berlin. A comprehensive offer of vegan long drinks and cocktails will definitely include something to satiate your thirst. We can recommend the whisky sour. With egg white? No; with aquafaba! 
So we hope we have helped direct you towards some top-notch things to eat and do in Berlin; keep this as a mini vegan travel guide for any future trips to Berlin.
If you're a vegan globetrotter check out our vegan guides to exploring Copenhagen and Dubai.