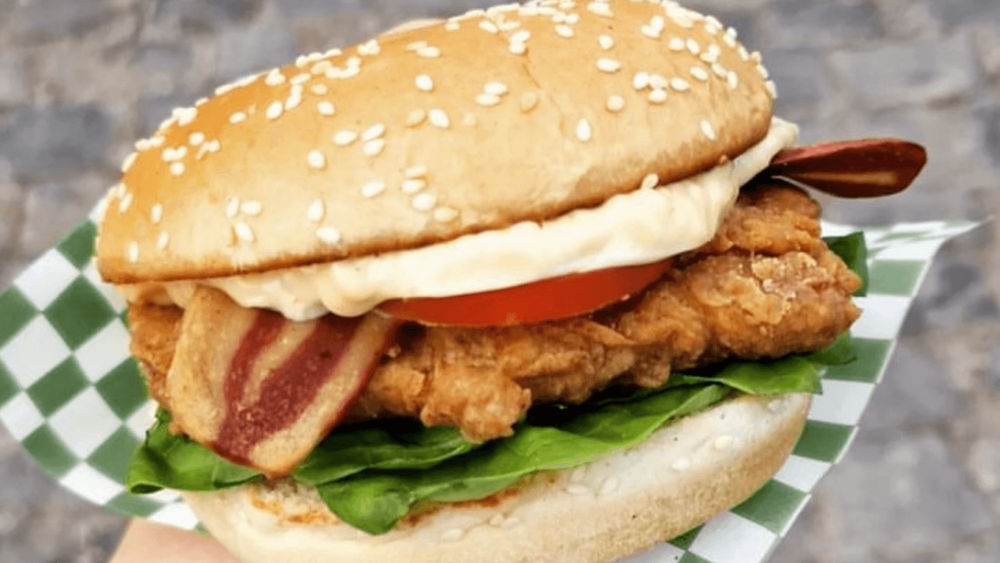 VeBurger
Satisfy your vegan junk food cravings at Bristol's VeBurger
VeBurger is a fully vegan fast-food restaurant located at Wapping Wharf in Bristol. They pride themselves on creating 'classics made vegan', and they certainly live up to this! Offering an extensive menu of vegan chicken and beef burgers, loaded fries, sides, and even desserts, VeBurger has you covered for those junk food cravings, and is the perfect place to bring your vegan foodie friends.  
With green walls and groovy green lighting, this place is a little vegan heaven. We were greeted by the friendly staff, Dillona and Gwydion, when we walked in and ordered our food at the machine. We settled on the deal for two, which includes any two burgers, loaded fries, two drinks and two desserts. We were also intrigued by the 'frickles' (deep-fried pickles) that the team highly recommended and a side of gravy for that all-important chip dip.
Let's begin with the burgers
We went for the Big Ve with added vegan bacon and the Sweet Chilli Rooster with added jalapenos. Both burgers were epic! The Big Ve lived up to its title; loaded with two meatless patties, vegan cheese, lettuce, pickles, onions, Ve Sauce, and the added bacon in a triple stacked bun, this burger was super delicious, a kind of vegan replica of the Big Mac - but better! 
The team warned us that it would be messy, so only order this burger if you're prepared to get messy with the delicious secret sauce, or be fancy and grab a knife and fork - part of their 100% sustainable packaging. This burger was certainly mighty, and you can really taste the freshness and the quality of ingredients. 
The Sweet Rooster was sweet, spicy, and the added jalapenos provided that extra kick! This burger consists of crispy 'chicken' with sweet chilli and fresh lettuce in a sesame bun. Their 'chicken' was really realistic, and the coating added a satisfying crispiness. 
On to the sides! 
The Dirty Ve Fries consisted of a large serving of fries topped with their homemade melted cheese, Ve sauce and crispy onions. The cheese had a beautiful melt and was a perfect match with the sauce, with the crispy onions adding a delicious flavour. The gravy was awesome with a smoky chicken flavour, and we especially loved the deep-fried pickles.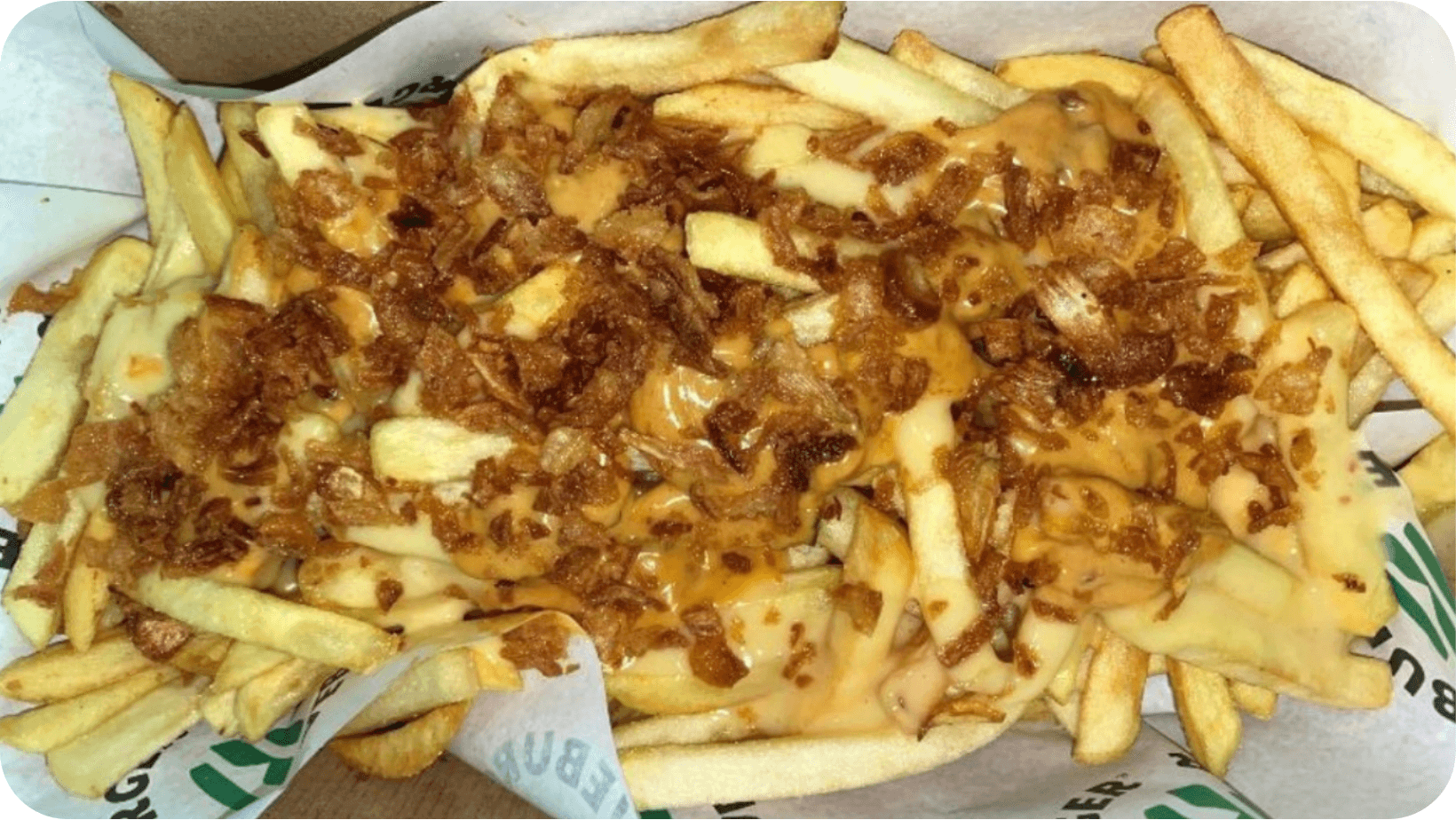 Róisín Hamilton
Delicious dessert
For dessert, we had a doughnut and a blueberry muffin, which we took to go and enjoy by the sunny Bristol Harbour. The doughnut was sweet and light and coated with a layer of icing. The fluffy blueberry muffin was the perfect dessert with its gooey jam centre.  
Our visit to VeBurger was excellent. The restaurant was modern yet cosy, the staff were attentive and polite, and the food was top-notch vegan yumminess! We will most definitely be back to sample their range of burgers and more of those frickin' delicious frickles!
Interested in the other delicious vegan food Bristol has to offer? Check out our visit to Koocha Mezza Bar, and for pasta lovers, Bristol's Pastan is pasta-tively amazing!