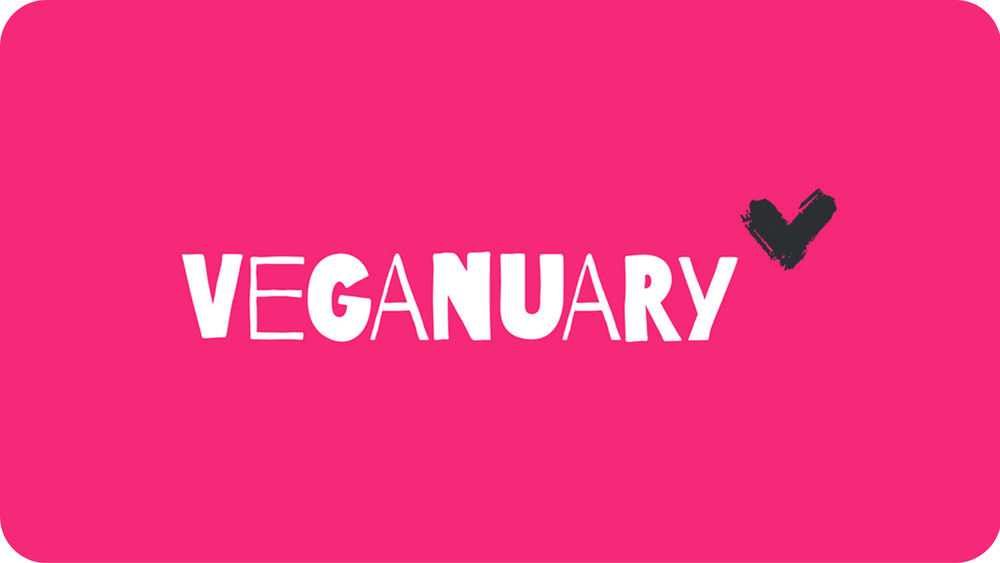 Veganuary
We speak with Veganuary: Every month can be Veganuary month
For many, going vegan is not a dietary decision, nor is it a lifestyle choice. It is a calling within our souls, to step away from the patriarchy and do better for ourselves, our loved ones, the animals, the environment, and to be a voice for those that cannot speak for themselves. Veganism is a pathway to a more conscious, enlightened way of life.
The first step onto this pathway will occur for different reasons for different people, and for today's article, we're shining a light on a life-changing organisation, that is helping people across the globe to discover and embrace veganism for one month, in the hope that it will have a lasting impact on people's lives, aptly named, Veganuary. 
Vegauary's mission is to "support people to try vegan, drive corporate change, and create a global mass movement, championing compassionate choices with the aim of ended animal farming, protecting the planet and improving human health", and was the stepping stone onto a vegan path for many vegans worldwide - some of our V-Land team included.
We sat down with Toni Vernelli, International Head of Communications and Marketing at Veganuary. Toni began her vegan path as a teen doing grassroots activism, leading into a career in animal activism working at animal rights movement groups such as Peta, Viva!, The League Against Cruel Sports and Animal Equality UK, and along with having a Degree in Animal Biology and a Masters and PhD in Animal Behaviour, Toni has been a vegan for over thirty years.
V-Land UK (V-L): Hi Toni, thanks for chatting with us today. Veganuary is such a great introduction to veganism and has taken our nation by storm, why do you think Veganuary has been such a success?
Veganuary (V): When people are first starting out, they need help and support, and that is what Veganuary provides. The idea that you have to do all or nothing is often what stops people from even attempting to go vegan, so Veganuary prompts people to commit to a month-long pledge, and after the pledge is complete, the rest is down to the individual. 
When people sign up to Veganuary through the website, they get an e-cookbook to start with, and each day throughout their pledge, participants will receive an educational email with a different discussion topic to help with the transition. From health, to animals and the environment, the daily mailer is a great resource and includes new Veganuary recipes each day to try too. 
We also provide meal plans to suit different requirements from allergies such as soy-free, nut-free and gluten-free, to covering different budgets and calorie intakes. For example, high calorie intakes for athletes and lower calorie intakes for people that are less active. Veganuary recipes have a meal plan for all walks of life. 
We also have a Veganuary Facebook group to help support people along their journey too. The group is a fun and friendly environment where people can chat, share their experiences and ask for advice in a non-judgemental safe space. We provide education, support and resources to help people enjoy their vegan journey.
V-L: Those of us that began with Veganuary found the mailers and Facebook group really helpful. If you don't have people in your life that are vegan or contemplating veganism, it helps to feel part of a community, as the prospect of veganism can be quite daunting, and hard to do alone.
V: Exactly, if you start off with the mindset of 'if I have to be perfect, I'll never be perfect', it puts people off from trying. But if we start off allowing ourselves to think, 'if I slip up, nobodies perfect, that's okay,' then we're more likely to succeed and become fully vegan in the end. There is no such thing as a perfect vegan.  
V-L: It's refreshing to have such an open minded approach, is this perhaps, why so many people are drawn to Veganuary?
V: We think so. It's so important as a vegan, to remember our own journey, and how we got there; I didn't go vegan overnight. I began as vegetarian, but would still eat fish if I went to my mum's house as she didnt know what else to cook me, and then when I decided to go vegan I started off being vegan at home, where I could control everything, with the mindset that if I was out and couldn't find something vegan to eat, I'd eat vegetarian. That lasted for about a year and then I decided that I was ready to go fully vegan, and now I've been vegan for thirty one years, so this approach worked.
V-L: Your personal journey is very inspirational. Everyone's vegan journey is unique to them, and it's great to see so many resources available now to help along the way.
V: Exactly, and the resources are so helpful in enabling a smooth transition. Like with any change in diet, it's vital to replace what we're no longer eating, and with the emails that go out as part of the participant's Veganuary month, we help people transition in the most beneficial way. That's why taking part officially by signing up on the website makes such a difference, as there's so many free resources there that will be beneficial to people, to help them on their journey. Any month can be Veganuary month.
V-L: What's next for Veganaury?
V: We've pretty much peaked in the UK, most supermarkets and restaurants take part so we don't think there's much more we can achieve here, so it's really trying to replicate the success we've had in other countries. We're already in six other countries but the goal is to add another ten countries to our global reach over the next five years.
V-L: What is the biggest challenge that Veganuary faces?
V: Unfortunately whilst Veganuary is known worldwide, not a lot of people know that we're a charity that helps people try vegan and to sign up through the website. We've learnt through research that most people that participate in Veganuary don't sign up. Many think it's just something people do in January, not that it's available all year round and there's a website with free resources available to help, so we have no way of accurately tracking how many people take part. Realistically it's a lot more than the data generated so it's a shame not to have that accurate figure. 
So many people, in Britain especially, take part in Veganuary without registering with us, and they're missing out on all the free resources available to them. We're almost a victim of our own success, as people see Veganuary everywhere in January, and think it's new year marketing from corporations and vegan businesses, they don't realise it's an actual campaigning organisation available any day of the year, and that we're here to help. One of our goals for the coming year is to find a more accurate way of finding the total amount of people that do Veganuary.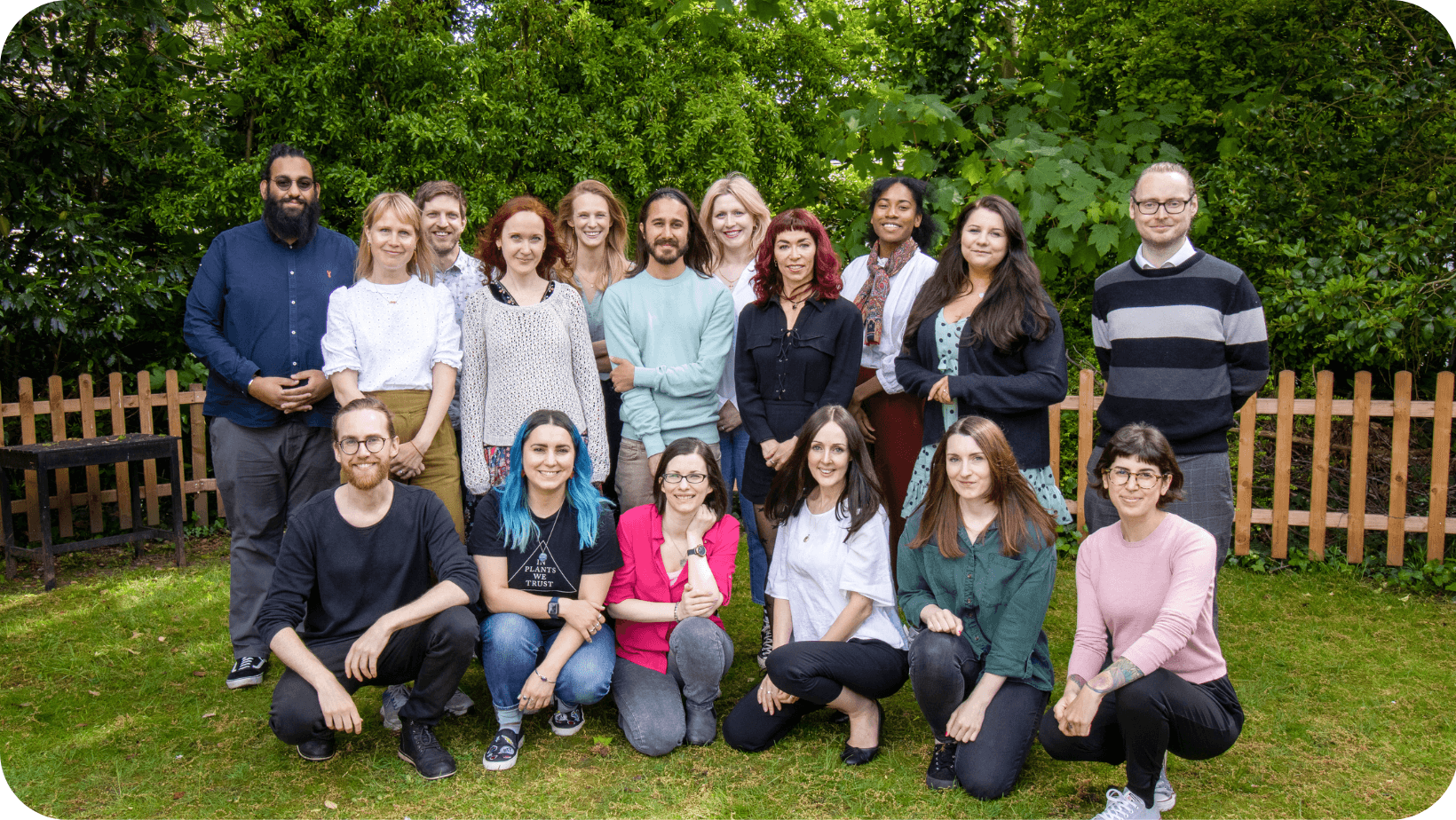 Veganuary
V-L: A lot of our team have participated in Veganuary so that's a real surprise to hear, and such a shame that people are attempting to do it alone, missing out on all that Veganuary offers for free.
V: We think so too! Through research we know that on average the majority of participants that have signed up to the Veganuary pledge through our website feel healthier after the month, and choose to stay vegan or continue on their journey to consuming less animal products in general. After last year's survey, 40% of participants said they intend to stay vegan, and of the remaining participants, 75% said they intend to reduce their animal consumption by at least 50%. Last year we had over six hundred thousand people sign up, so this is a huge impact for animals, the environment, and us humans too.
Next year's campaign will be our biggest yet and it will be our ten year anniversary - which is very exciting! Over the course of the past decade we've had more than two million people take part in Veganuary and we can't wait to see where each year takes us.
V-L: That's amazing, we'll be celebrating the anniversary along with you, loud and proud! Thanks so much for chatting with us today, can you leave our readers with one sentence why they should sign up to Veganuary? 
V: Because it's a fun challenge, it's a lot easier than people think, and we're here to support you every step of the way. What have you got to lose?
We can confirm first-hand, you have absolutely nothing to lose! So why not head on over to the website and give Veganuary a try? You can commit to the pledge any day of the year and choose when you'd like the month-long challenge to start. If you're already vegan, it's worth signing up for the celebrity cookbook alone, the recipes are up there with some of our favs. Looking for more vegan resources? Check out vegan shows to binge watch and famous vegans to follow.