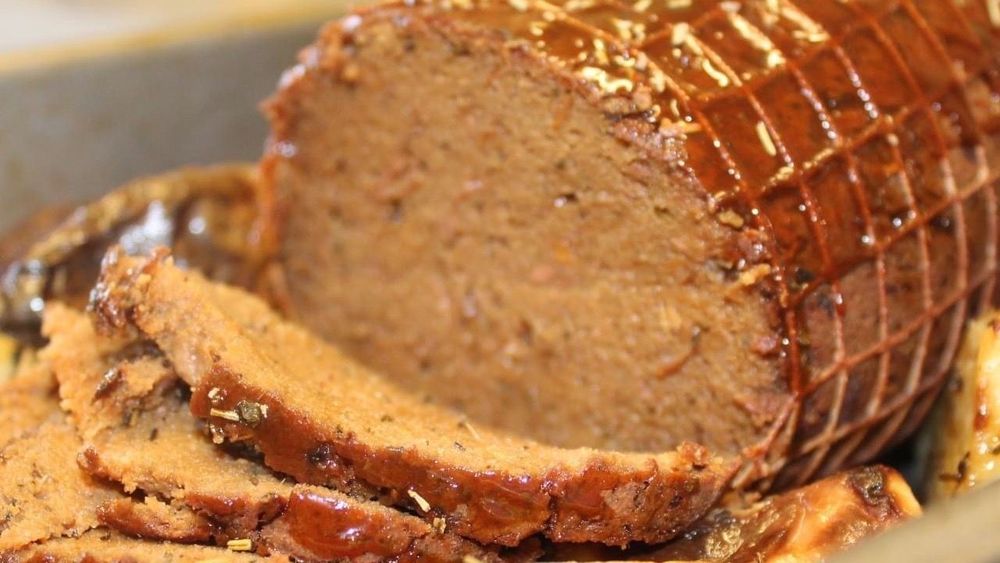 Sunshine Vegan Deli
Sunshine Vegan Deli: Vegan eggs and plant meats made with love
Sunshine Vegan Deli first opened its doors in 2014 and has been serving a completely vegan menu since 2017. Mother and daughter team, Sarah and Leah, run the business from the head office in Sheffield. They create a variety of savoury vegan baked goods, meats and their exciting new vegan boiled eggs.
In 2019, due to the global pandemic, the deli was forced to close its physical shop. This allowed them to transition into an online space, which has been their primary business since. They not only cater directly to online customers, but are also linked to 14 other online vegan businesses and regularly make appearances at vegan markets across England. 
The deli is not only built on the foundation of caring for animals, it is also environmentally conscious and everything it sells is packaged sustainably. Sunshine Vegan Deli also loves making connections with like-minded businesses and customers. Always open to feedback and new ideas, the owners love chatting with people who try their creations.
When V-Land went to visit the head office in Sheffield we were fortunate enough to sample a selection of the Vegan Choice Award-winning products on offer.
Vegan pies and meats
Firstly we sampled the Turkish spiced kebab, this seitan based meat alternative was peppery and tender. We tasted it on its own with some veg, but we think it would also be delicious with a pita or in a wrap.
Next up we had the opportunity to taste the plant scotch egg and the plant pork pie - these would both have been perfect snacks for a vegan picnic. Both faithfully replicated the textures and flavours associated with these treats.
The plant pork pie had a light pastry to pair with the hearty filling, to add to this they added some tasty vegan bacon to give it a smoky flavour.
The plant scotch egg had a flavoursome outside layer, but the star of the show was the vegan boiled egg in the centre which managed to capture both the texture and flavour of an egg! 
The deli also offers a range of meat substitutes, including a number of Christmas roasts in the winter which are especially popular.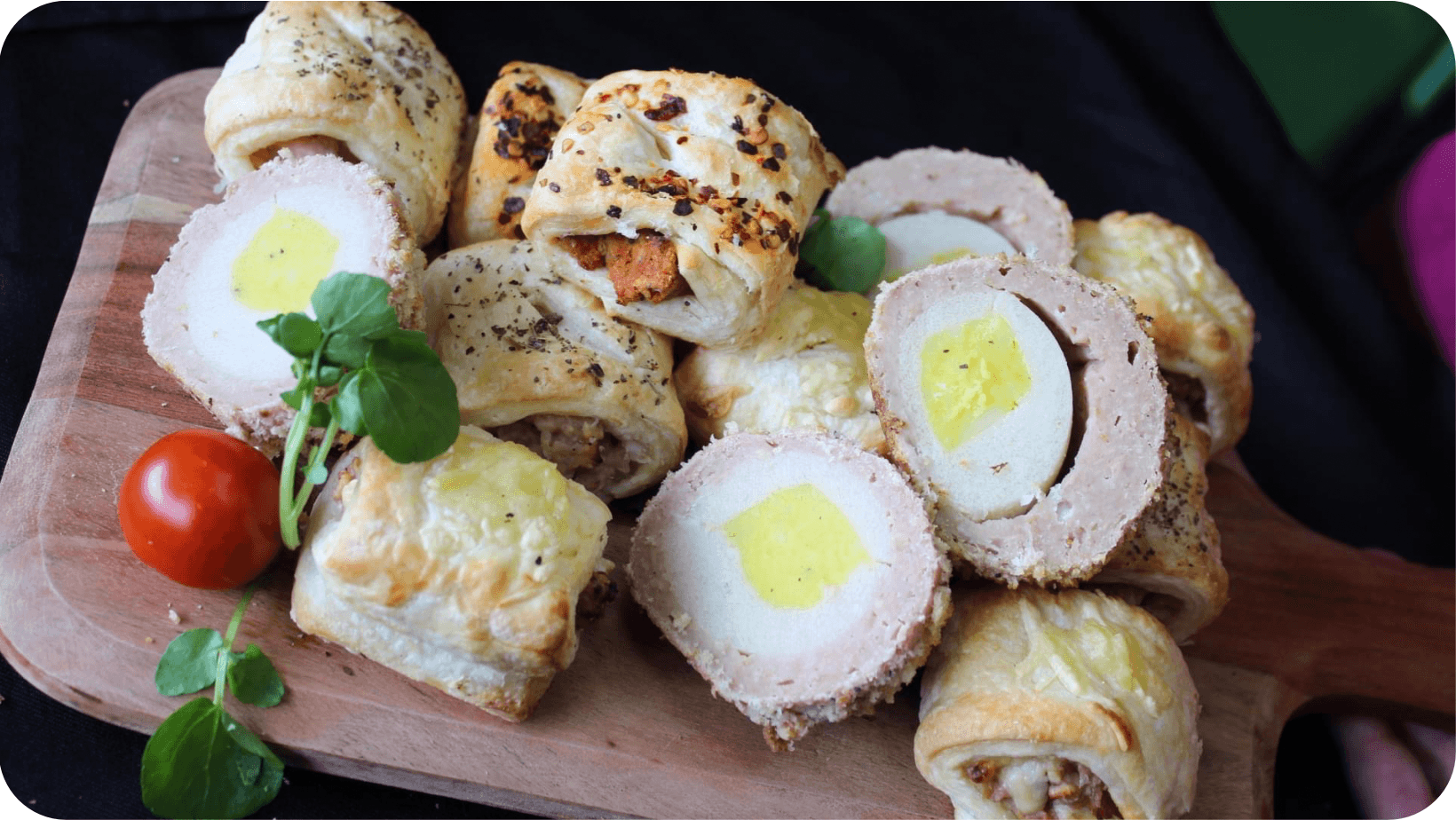 Sunshine Vegan Deli
Vegan boiled eggs
The most exciting part of our visit was the chance to try the new vegan boiled egg the deli has created. As mentioned with the plant scotch egg, their vegan boiled eggs innovatively recreate the flavour and texture of boiled eggs as we remembered them.
It is a very impressive recreation and if anyone is looking for a vegan boiled egg replacement this should absolutely be added to your lists!
The team are very proud of what they have produced and are working towards making it more widely available and accessible. The V-Land team already thinks these vegan boiled eggs are a great deal!
Where to find Sunshine Vegan Deli
As well as via their online store, it is also possible to meet the wonderful Sunshine Vegan Deli team at a variety of vegan markets across the UK including those organised by Farplace Events and Vegan Events UK as well as a number of smaller local markets in their resident Sheffield. If you get the chance it's definitely worth visiting them at a market, as they will often bring along special treats including products not available on the website!
If you're planning to take some Sunshine Vegan Deli products on a vegan picnic why not check out our vegan picnic essentials. Or if you're looking to have one of their vegan roasts at Christmas why not check out our vegan Christmas ideas!