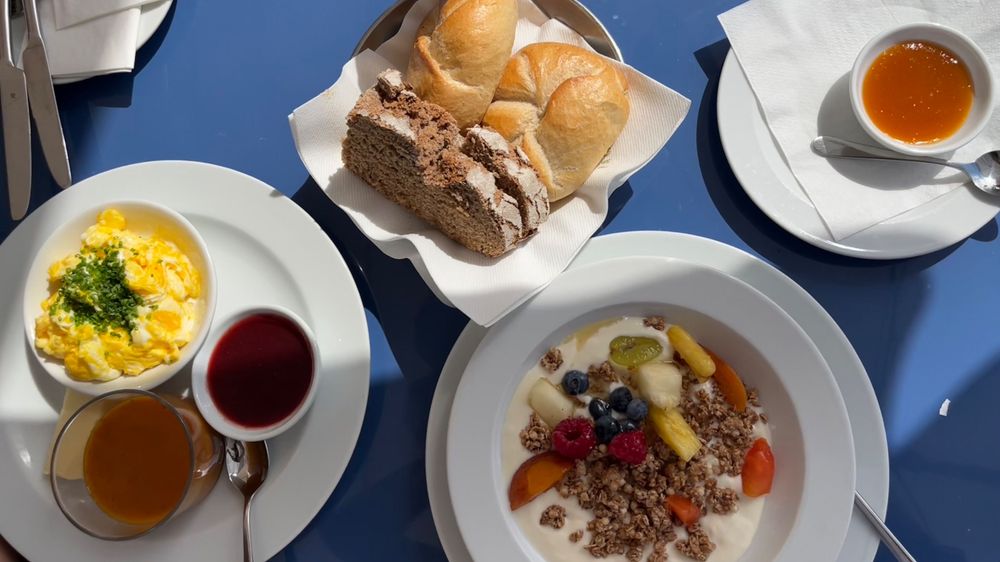 Lucía Vázquez Carballo
Top vegan restaurants in Vienna and other unmissable spots
We at V-Land UK sought out the best vegan restaurants in Vienna, or at the very least, places which could accommodate vegans - we also came across a host of delightful cafés and even a vegan ice cream parlour. 
Vienna is well-known for its culture: fine arts, architecture, classical music and museums. Traditionally, Vienna's most famous culinary attractions include the Sachertorte, a chocolate cake delicacy, and schnitzel, a traditional dish of a fried breaded slice of thin meat. Since the rise of Vienna's vegan scene, there are many fantastic restaurants and cafés catering for all tastes. From vegan burgers to vegan ice cream, here's where to go if you are ever in town!
It is often said that the first meal of the day is the most important. And you're in luck because a vegan breakfast in Vienna is easy to find. If you like plants and architecture, you will love Palmenhaus Brasserie - a magnificent greenhouse in the city centre overlooking the Burggarten gardens. Open daily from breakfast until late, it is the place to be. The vegan menu offers a wide selection from breads to homemade jams paired with vegan butter, muesli with vegan yoghurt or freshly squeezed juices. They also offer vegan cakes, like the famous Austrian apple strudel. Getting a table outside is highly recommended to enjoy the views but beware of the bees!
If you find yourself in the hip neighbourhood of Neubau, stop by Das Café - once a furniture shop - to have a midday coffee or a vegan brunch. The relaxed atmosphere and their mismatched furniture will welcome you into the space. Usually frequented by people working or studying, you can get a feel of what the locals do in their day-to-day lives. You can snack on their hummus and raw veggies plate or order their vegan curry. After your break, you can explore the neighbourhood and find the coolest vintage and design shops. 
If you love a good vegan ice cream, you should visit La Romana, also in Neubau. They offer a long list of vegan flavours and hit that perfect gelato texture. If you become a fan of them, fret not, they have locations all around the world. If you fancy trying out another ice cream spot, Veganista comes highly recommended and they too have multiple shops in the city.
Veggiezz is a fully vegan restaurant in Vienna that you should try out. Also with different spots in the city, they offer a very diverse menu of soupzz, rollzz, wrapzz or bowlzz, among others.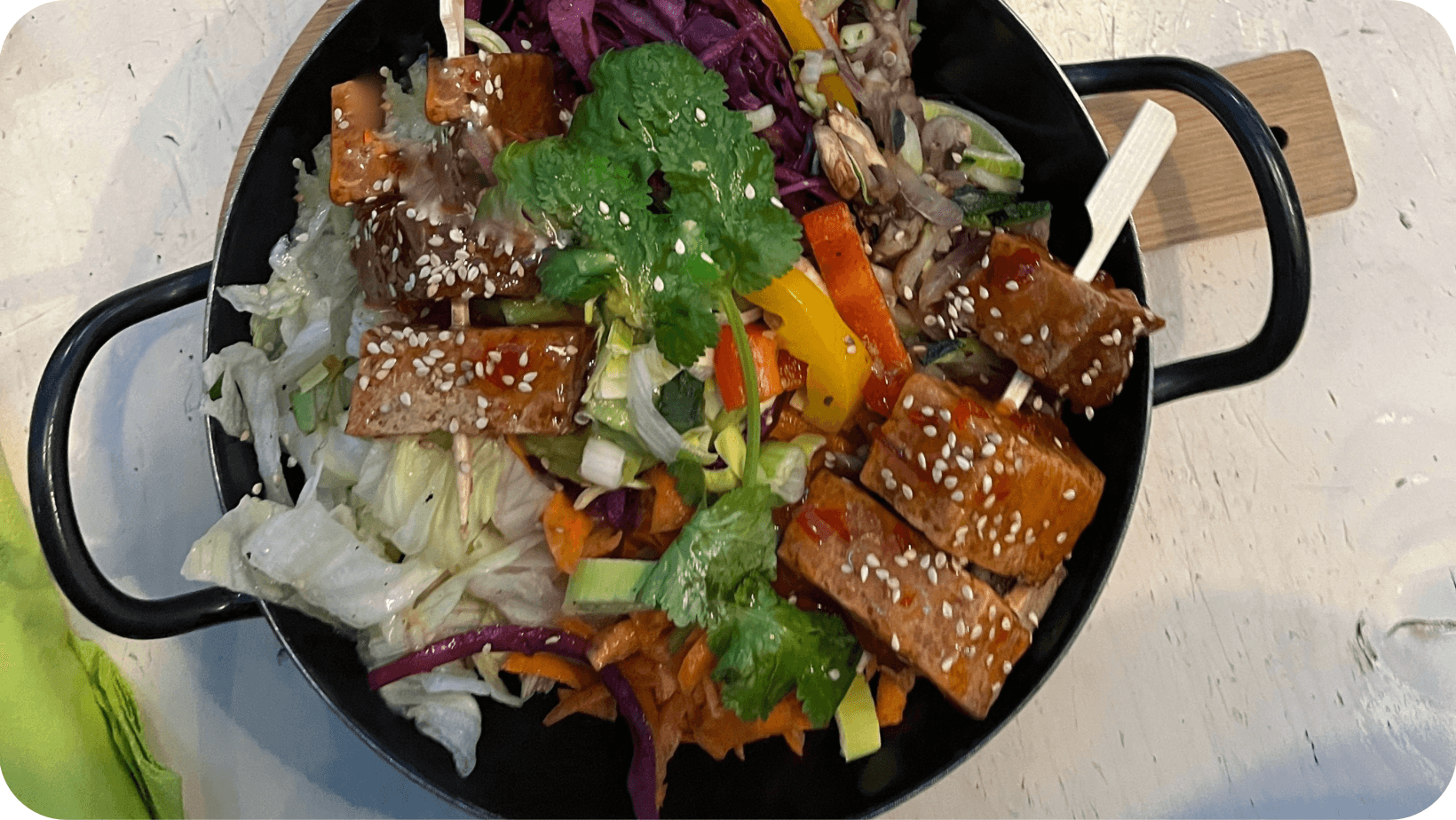 Lucía Vázquez Carballo
Also on our recommendation list, hit Swing Kitchen for the best vegan burgers in Vienna: A chain of vegan restaurants where you can try out the vegan version of the Austrian Schnitzel. Our top picks are the Vienna Burger which comes with a crunchy vegan schnitzel patty, fresh salad, cucumber and a garlic sauce with chives and the Bavarian Burger, also with a schnitzel patty, savoury vegan bacon, pickles, red onion and lemon mayonnaise inside a pretzel roll. Their combo includes fries and a drink from their own soda fountain for an affordable price. As well as onion rings and sides, they also offer mouthwatering desserts like vegan tiramisu or vegan cheesecake. It surely sounds like an unmissable stop, doesn't it? If you are in Germany or Switzerland, check them out - they have restaurants there too!
On a last note, don't miss taking a stroll around Naschmarkt: Vienna's best-known market has around 120 market stands and restaurants from all sorts of cuisines. A jam-packed place where the locals meet and tuck into a wide range of food from falafel to fresh produce and vegan desserts like baklava and other delights!
We hope we have whet your appetite for vegan travel with some of our favourite vegan-friendly go-tos in Vienna. If we have, why not check out our experiences as vegans in Prague or if you prefer a staycation we compiled the ultimate guide to Edinburgh and Glasgow's top vegan food.