Vegan travel tips: Plan ahead for your perfect vegan holiday
We're all going on a vegan holiday... We're paraphrasing, but there'll be no more worries for me or you if we follow V-Land's vegan travel tips to eat, drink, and explore on your vegan holiday. Whether you're jetting off to an exotic location or enjoying paradise closer to home on a staycation our travel tips will help you to prepare for every eventuality.
Surviving the airport 
Long waits in the airport leave little else to do but hunker down with a book and some snacks or find a bar or restaurant to pass the time. Restaurants, bars and coffee shops in the airport usually have vegan options but if you want to stock up, you can take solid food snacks through airport security in your hand baggage. You can take your favourite crisps, crackers, seeds, sweets, cookies and other solid food options through the airport and onto the plane.
Planning a staycation? Whether you're travelling by car, rail or coach, be sure to pack plenty of snacks in case you don't find your vegan favourites at the bus, train or service stations.
In-flight meals
Check before you jet off on your vegan holiday whether your flight offers vegan meals. If not, you can bring your favourite solid food snacks and you will have at least some drink options including tea, coffee, soft drinks and alcohol from the trolley but many will have limited vegan snack options.
Utilise your apps
For food and drink, your one-stop app for everything is HappyCow. This app pinpoints your location and recommends places that are either vegan, vegetarian, or have veg-friendly options. This app is used in 180 countries and is full of helpful, honest reviews that can guide you to the best spots on your trip. 
Don't get lost in translation. Try the V Cards: Vegan Abroad app, which is available on iOS. This app translates the definition of veganism into 100 different languages. Just show the app to the restaurant or bar staff to make sure that your requirements are understood.
Try searching vegan on Tripadvisor to find pointed reviews from customers and discover hidden gems near where you are staying. 
For alcohol, the website Barnivore is a vegan wine, beer, and liquor guide that you can use wherever you are to determine whether your drink is vegan. Breweries, winemakers, and distilleries can use animal products in their creation processes, so be aware when visiting another country and look up your chosen drink. 
Socialise and get to know the culture. If you're feeling social, there are great apps to meet like-minded people. Try Bumble For Friends and Meetup to find your crowd and get tips and recommendations for things to do, eat, and drink.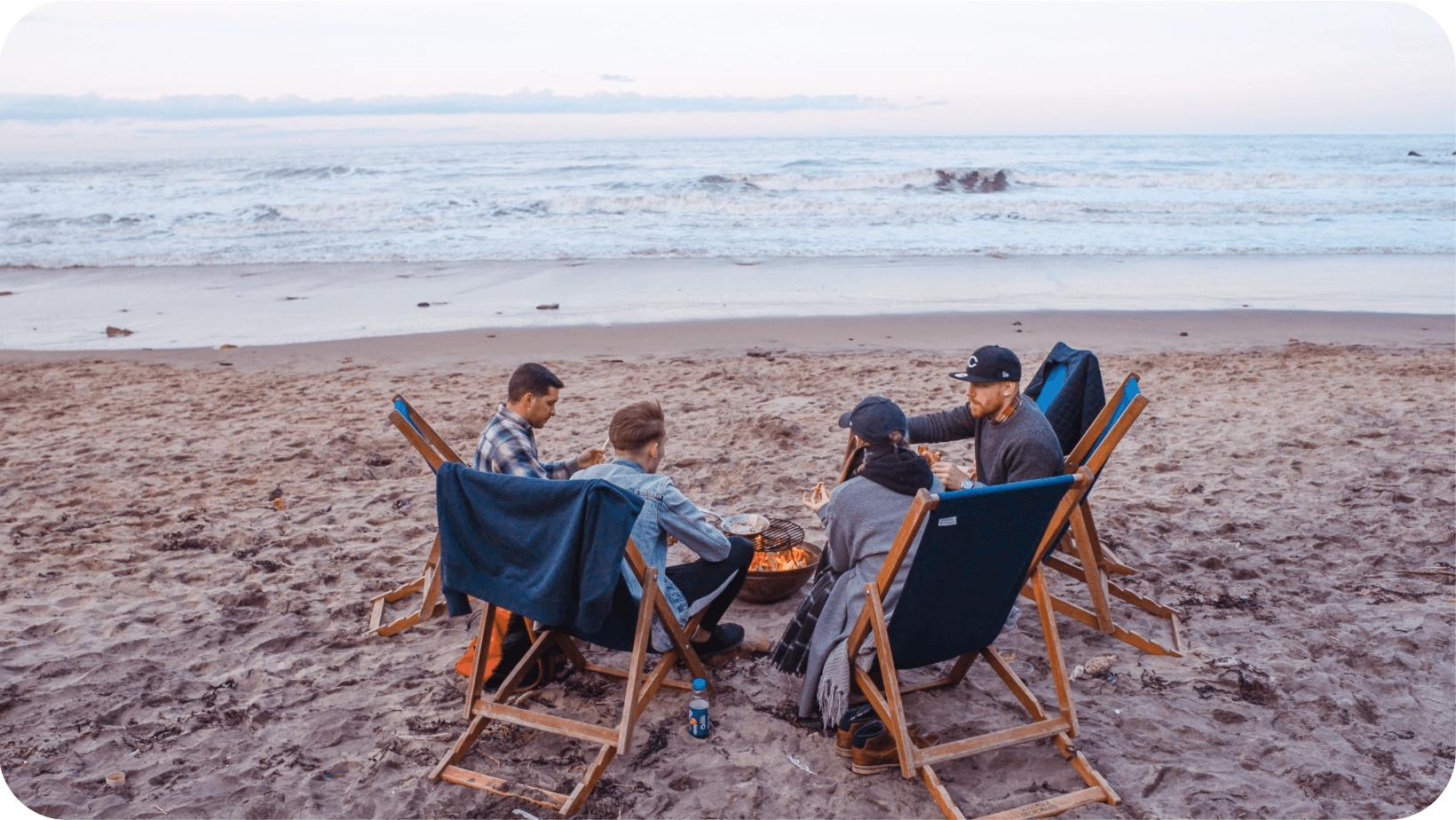 Toa Heftiba/Unsplash
Learn the lingo
If you're travelling to another country try to learn some useful phrases, such as how to ask if something is vegan in your destination's language. If you haven't learned any useful phrases then Google is your friend. 
Use Google Translate to translate key phrases so that you can ask where to buy vegan food, if your vegan holiday destination has any specifically vegan restaurants and find out whether food products or toiletries ingredients are vegan-friendly (just beware that it can translate very literally, so sometimes you could be met with a slightly strange look by locals). Keep a physical list of some useful phrases just in case your phone battery dies! 
Explore dining options
If possible, try to look at local restaurant options and their menus ahead of time. It can be difficult to navigate restaurant menus when you see they are full of meat- and dairy-filled dishes, but if you're out exploring and your options are limited try not to be disheartened, and instead look for side dishes, salads and components of dishes that you can eat. 
More often than not restaurants are able to accommodate vegans and people with different lifestyles and dietary requirements if we just ask. Even if your dish is a vegan marinara pizza, order it loaded with your favourite vegetable toppings or instead of settling for chips, ask if you could have roasted or grilled vegetables and a salad with them. 
If you're staying in a holiday apartment or anywhere else with cooking facilities, be sure to do a small food shop so that you have snacks and a couple of quick and easy dishes you can prepare when needed. 
Pack the essentials 
Pack plenty of vegan and cruelty-free sunscreen and toiletries. All of Superdrug's own brand products are vegan and cruelty-free and are available in travel-size minis. One of our most important vegan travel tips is to always carry your vegan-friendly sunscreen, Aloe Pura is a great chemical-free option and for kids, Childs Farm is a chemical-free factor 50 sunscreen that is available from Boots in a roll-on. If you're travelling abroad, remember to pack these in your main luggage as you won't be able to carry certain-sized liquids beyond airport security.
Have fun!
Now that you're fed, watered and your skin is protected, it's time to have some fun. Research activities and excursions online to find beaches to lounge and swim, book a boat trip, find a local market, look for museums and art galleries or explore a national park. 
We hope our vegan travel tips have prepared you for your dream vegan holiday. 
Check out Longing for a luxurious vegan holiday? Head to La Cour de Husson for some travel inspiration, but first find the best vegan suncream.